5 Random things from this week…
1. April…or January?
Yup. More snow.  Is winter over yet?!
2. Getting Ready for NWM DC
This week I finished up with my NWM DC outfit! I'm planning on wearing Oiselle Roga Shorts,  Nike Dri Fit Tank and compression socks. I'm bringing a few more layers just in case..but at this point, anything warmer than 40 degrees is tank top weather to me.
3. Speaking of the lovely weather, today is Ski to Work Day!
4. Adidas Boston Tribute Tee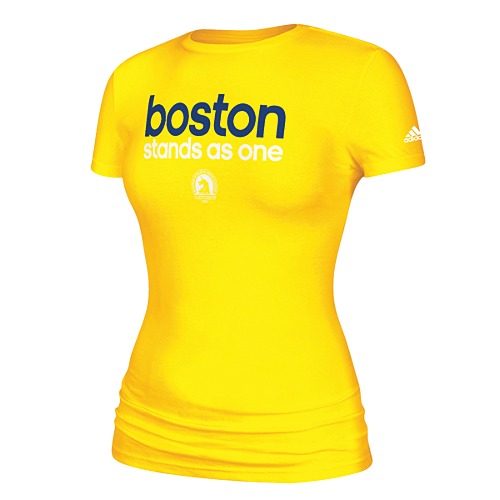 Adidas created a Boston Tribute Tee with 100% of the proceeds going to The One Fund Boston. I'm planning on getting one when they're back in stock.
5. #BostonStrong Your City
Pavement Runner has started organizing a Monday run in various cities for Boston. To view the complete list, visit his #BostonStrong post. The Minneapolis run will be:
Monday, April 22 at 7am
St Anthony Main
65 Southeast Main Street
Mississippi and Recreation Area
Minneapolis, MN
QOTD: How was your week?